Plastic Donuts – Giving that Delights the Heart of the Father
This is the story of a special gift that helped me to see giving from God's perspective. 
Don't let title or small size of this book mislead you. The message is the result of my deep-dive study of roughly 2,000 gift mentions of the Bible. Free sermon and campaign materials also available here.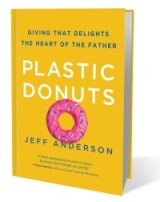 Divine Applause – Secrets and Rewards of Walking with an Invisible God
How do we have a relationship with a God we can't see?
It's tough being separate from God, and even tougher because we don't know what we're missing. You don't have to settle for a silent or distant relationship with God. Discover how intensely God is interested in you!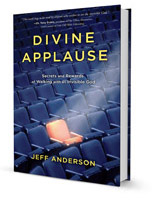 Please contact us for purchases of larger quantities, and free bonus resources for churches and groups.

To make a donation, please click below. Acceptable Gift, Inc. is a an exempt organization under section 501(c)(3) of the Internal Revenue Code. All gifts are tax deductible according to IRS guidelines: