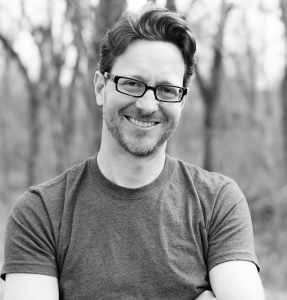 I'm not out to change culture. (Even though I'm greatly concerned.)
I'm here to help people walk with God, lead their family, and see their children grow in genuine faith.
You could say I'm on a mission to create a counter-culture: in my life, my family, and my community.
We need to enjoy a deeper walk with God.
My Vocation
I went to college to learn to count, earned a CPA certificate, then did some time (a five-year sentence) with a global accounting firm. Next I left for something more adventuresome.
I almost went to Vegas to become a blackjack player (somewhat serious), but settled for a five-year daytrading career instead (totally serious).
Along the way my walk took me deep into scripture, looking for my invisible God. I discovered a knack for teaching, and stepped back into my high school English routine and began writing again.
After a roller coaster trading career, followed by a seven-year season with an international ministry, I started an nonprofit organization called Acceptable Gift. This is where I write about things like Plastic Donuts and Divine Applause, which were published by Multnomah/Random House.
While Acceptable Gift continues to serve churches and ministries nation-wide, I now devote time helping families walk with God together. (Read more about this here.) Then I write and speak about what we're learning through the process.
My Family
I'm a husband to Stephanie and father to Austin, Cade, Gunnar, and Autumn. When I'm not writing or speaking or dreaming or thinking, I can be found watching Andy Griffith reruns with my kids, conducting miniature golf clinics, taking family road trips, or maybe coaching a High School track or Cross Country team.
Let take some steps together. Subscribe to my newsletter, here.

.
BIO:
Jeff Anderson speaks and writes about walking with God, with an approach that combines scripture, story, and challenge. He's the author of two books, Plastic Donuts and Divine Applause (Multnomah/Random House). www.JeffAndersonAuthor.com
Speaking
Before Jeff surfaced as a published author, he was an accomplished speaker during college. Then early in his career he became a seminar speaker, teaching aspiring stock traders how to tackle the markets.
At the same time, as a hungry Bible student, Jeff began receiving invitations to preach and speak. Since then Jeff has enjoyed various speaking roles in a wide range of settings: churches, non-profit organizations, and conferences.
Below are a collection of Jeff's speaking themes:
Walking with An Invisible God – Seeking encounters and growth with God

Leading Your Family in Their walk with God

Re-engaging with the Bible and seeing the Big Story

Spiritual Hearing Loss – Listening to hear an inaudible God

Secrets with God – How does our culture limit our walk with God?

Gifts that make God smile – Introduction to the Acceptable Gift and Plastic Donuts