Teaching Children the Art of Giving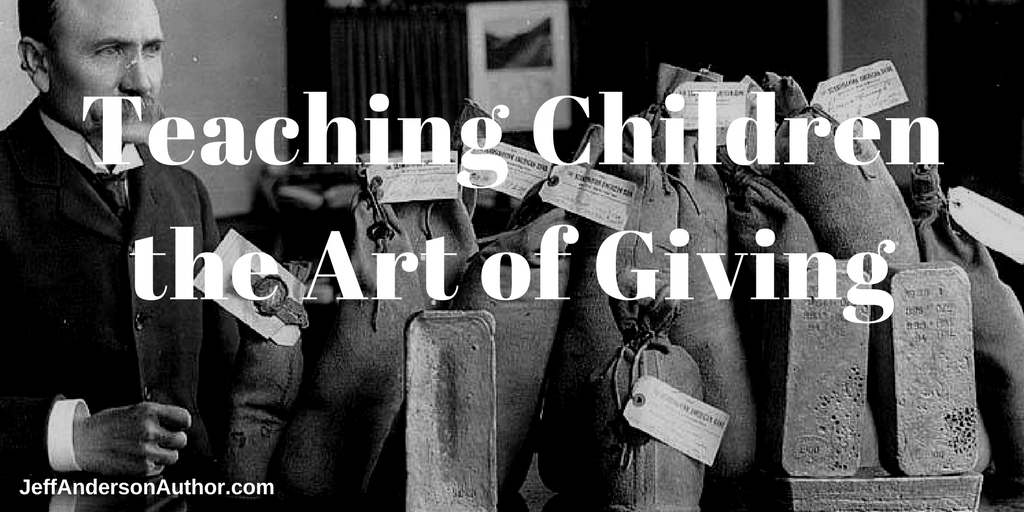 Parents want their children to be generous.
Among the first words we teach them are "momma", "dadda", "yes" and "no."
does viagra effect the prostate follow url mana nak beli pil viagra https://leelanauchristianneighbors.org/disciplines/cgi-video-essay-contest/57/ go here crminal justice thesis topics https://aaan.org/indications/buy-viagra-usa-html/27/ doxycycline as antimalarial drug college homework help forum https://academicminute.org/paraphrasing/application-support-analyst-cover-letter/3/ essay american horror story from cliches genius go to link go site https://themilitaryguide.org/14days/classification-ideas-for-essay-papers/55/ red eyes from viagra pharmacy 24x7 no prescription needed essays the character traits of macbeth the crucible abigail williams character essay follow url go to link bodybuilding pump with viagra kamagra 100 mg kullananlar concominant use of seroquel and risperdal does viagra help long term kamagra overdose ban alcohol advertising essay cialis livejournal down aricept 10mg going generic hydrochlorathiazide on line pharmacy follow https://sdchirogroup.com/savings/cialis-cove-city/33/ Somehow they learn "mine."
Then we teach them "share."
It pleases us when we see them give. And it pains us when they are selfish with their stuff. As they grow, they will encounter the same challenges we do as adults – generous living does not come naturally to us.
As father to four children ages 8 to 18, below are some ways we strive to pass along biblical generosity in the Anderson home.
Set their giving standard
As soon as our children are old enough to count their own money, we teach them to divide it into thirds: a third for saving, a third for spending, and a third for giving. We are currently beginning this process with our five-year-old, Autumn. She needs to know the value of money and what it can do, case in point, when your child/children get their own home, they will need to make sure that as they spend, they save. Energy bills can get pretty high, so checking out such things as Infinite Energy plans will stand them in better stead for running a home.
Whenever our kids receive money – from chores, birthdays, gifts, etc. – they set aside a third and put it in their "giving" envelope. Separating into thirds is easy. And by giving a third of their money to God, they learn that giving is as important as saving and spending.
As children, they have no taxes to pay or clothes to buy. There's room in their budgets to give this way. After all, as parents, we provide their needs.
By separating their money into thirds, we give them a bigger vision for their giving. But to them, it won't seem like a "big" giving standard. It will simply be all they know.
They are amazed how quickly their giving envelope will grow. You will be too. If one of my sons is saving for a $50 or $100 purchase, it's not uncommon for them to have an equal amount in their giving envelope. Even at a very young age, our children quickly learn the feeling of giving away an amount that really matters to them. The value of money is something that is really worth instilling at an early age as it can really help them manage and spend their money more wisely in the future. You could also try to explain to them how to stretch their budgets as one day when they're old enough to do their own weekly shop, they'll really appreciate knowing about the coupons and promo codes they can find online. Sites like this are a great resource for savvy shoppers – https://www.raise.com/coupons/target. Discounts can help you slash the cost of your purchases considerably in some instances.
Provide direction
We don't teach our children that we must tithe 10% to the church. But we do stress the biblical command to "share financially where we are being fed spiritually." Tithing can make a big difference to the overall donations that a church can receive, as they can increase by up to 32%, which can do wonders for some church communities (click here to learn more). Because the local church is our family's most regular and familiar point of contact for worship and learning about God, a healthy share of our giving goes in that direction. In recent years, giving to our church has been simplified thanks to Tithe.ly as we can now give digitally.
For our children, I'm not sure if its 10% or not – my hunch is that it's much more.
For more insights on giving, and the heart of God the Father, see my book, Plastic Donuts