Bible Listening… Is it Cheating?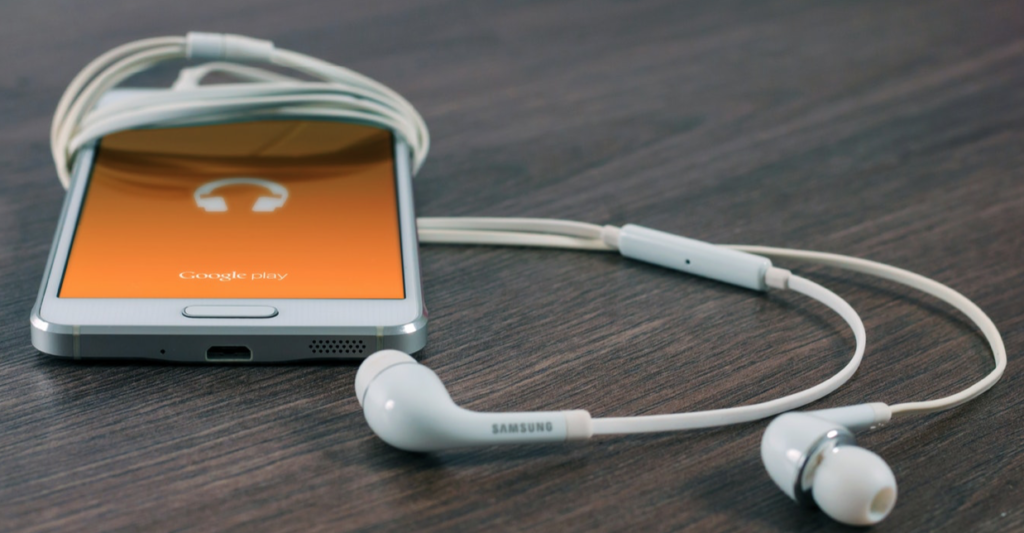 Why is "listening versus reading versus studying" even controversial?
It has to do with how we're trained to interact with the Bible.
"Memory verse" drills in Sunday school teaches children (and adults) that we must read the Bible slowly. Painstakingly. Like multiplication tables.
We treat the Bible differently than any other text. And let's face it, the fruit of this "special" treatment is that believers engage with their Bible less and less. Scripture is indeed different than any other text, but this should inspire us to engage with it on every level.  
Somehow we grow up thinking that scripture can't be consumed more casually—like a newspaper or an online article. It's almost like we're conditioned to need a commentary and concordance in hand… and special glasses in order to dig in to God's Word. 
The question of Bible listening
Many sincere believers think (consciously or subconsciously) that you have to read, comprehend, and stay engaged with every single word while reading the Bible, or it doesn't count.
Do I ever find myself drifting off into space while listening to my audio Bible? Yeah, all the time. (The same thing happens when I'm reading.)
Is Bible-listening cheating?
Let's look at society, science, and scripture to explore this important question.
Society is listening
Audiobooks have risen in popularity because we spend so much time in our cars, and because we can listen on our phones
In the past ten years, podcasts have gone from obscurity (with less than ten percent of Americans ever listening to one) to sixty-four percent being familiar with them. According to Edison Research, forty-four percent have listened to a podcast themselves.
Is this just a trend of technology? Or are we designed to comprehend the spoken word in a special, meaningful way?
Science of listening
Some people do learn better from hearing than by reading. But we can all utilize Bible listening to grow in understanding. 
Daniel Willingham, a cognitive scientist and professor of psychology at the University of Virginia addressed the question in a recent article. 
"Does your mind do more or less the same thing when you listening to an audiobook and when you read print? The short answer is 'mostly.' Experiments show very high correlations of scores on listening and reading comprehension tests in adults (Bell & Perfetti, 1994; Gernsbacher, Varner, & Faust, 1990)."
In a 1977 study, college students who listened to a short story were able to summarize it with equal accuracy as those who read it."
In a 2016 study, Beth Rogowsky, associate professor of education at Bloomsburg University wanted to prove (or disprove) her assumptions. 
"I was a fan of audiobooks, but I always viewed them as cheating," she wrote. "We found no significant differences in comprehension between reading, listening, or reading and listening simultaneously."
In my own non-scientific experience helping people read the Bible from cover to cover, many people (from all over the globe) have shared how helpful audio versions are. And that's been my family's experience as well. 
We were created to listen. And the scripture proves it, too.
Scripture reading and listening
Listening to the Bible has been around for along time.
Ezra was a scribe and he loved to teach. He stood on a wooden platform and read "from early morning until midday."
As he read the law, they wept. Most of them had never heard these words. During the Feast of Booths celebration he read daily for seven straight days.
"
And day by day, from the first day to the last day, he read from the Book of the Law of God." (Nehemiah 8:18 ESV)
This has me asking  myself, When's the last time I did anything for an entire day?  (besides watch football).
Some other references to Bible listening:
There are many cases in the Old Testament when God instructed His word to be read aloud. (Emphasis added in references below.)
Deuteronomy 31:12. "Assemble the people, men, women, and little ones, and the sojourner within your towns, that they may hear and learn to fear the LORD your God, and be careful to do all the words of this law"
Joshua 8:35. "There was not a word of all that Moses commanded that Joshua did not read before all the assembly of Israel, and the women, and the little ones, and the sojourners who lived among them."
Nehemiah 8:3. And he read from it facing the square before the Water Gate from early morning until midday, in the presence of the men and the women and those who could understand. And the ears of all the people were attentive to the Book of the Law.
Nehemiah 8:8. They read from the book, from the Law of God, clearly, and they gave the sense, so that the people understood the reading.
When it comes to the New Testament, let's be clear. Jesus was not an author. The words that changed lives, and are still changing the world, were first spoken (and heard) before they were written. 
The Apostle Paul instructed church leaders to read his writings aloud. "And when this letter has been read among you, have it also read in the church of the Laodiceans" (Colossians 4:16) 
It's all about immersion
Psalm 1:1-2 "Blessed is the man… his delight is in the law of the Lord, and on his law he meditates day and night."
Instead of only relegating the Bible to "quiet time," what if we opened our lives to engage with scripture all the time—including "noisy times"? Why not choose to listen to the Bible, instead of radio, podcasts, and audio books?
A lifestyle of
Bible engagement (listening, reading, and studying) builds knowledge, and compounds with each read and listen. 
I've created a challenge to read the entire Bible in sixty days.  Yes, this is a big challenge. It's possible with about ninety minutes per day. And when you consider how much time you spend in the car, many people can listen to the entire Bible in sixty days. 
Incorporate listening with a full-Bible read, and you'll be rewarded with a big-picture view of scripture.